SAHIL BATHIJA
Hi Everybody!
I would like to take this time to introduce myself. My name is Sahil Bathija, and I am the Head Teacher and along with this role, I will be teaching the 1st, 2nd, and 3rd grades this year. This will be my second-year teaching at Anglofonní základní škola. I graduated from Bangor University with both bachelor's and master's degrees in Marine Biology and Zoology. I also hold a Certification in Nursery/Primary Teaching and Child Psychology. Most of the returning parents/families know me as Mr Sahil from the Preschool Head Teacher and the After-School Club Coordinator but with a new year comes a new challenge and I'm very much excited about what's to come in the new academic year. Before joining Anglofonni school, I worked as a part-time teaching assistant and an office administrator in a preschool facility and led lessons and sports clubs for children aged 4-6 years old. In my free time, I enjoy travelling, doing fitness workouts, and playing cricket. I enjoy teaching kids and seeing how they progress and improve their learning. A fun environment is always a key to ensure that the kids are excited to come to school every day and see them grow up on their education.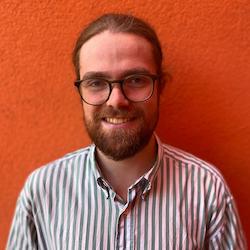 ALEXEI O'BRIEN
My name is Alexei O'Brien and I grew up in Chicago, Illinois of the United States. I graduated from University of St. Thomas with a major in History and a minor in Museum Studies in St. Paul, Minnesota. I have 80+ hours of teaching in Minnesota and two years with Anglofonni, with tutoring and teaching here in Prague as well. I find great joy in being an educator and always try to bring the best out of my students. My goal is to make education fun and engaging. During my free time, I like to play my guitar, write music, and travel. I moved to Prague in February of 2020 and have been enjoying my time exploring this historic city ever since.
NICHOLAS DOYON
Hi guys, I'm Nick from Providence, Rhode Island, the smallest of states in the United States. I was a teacher for 7 years in San Antonio Texas before coming to Czechia to coach basketball. Since my first year of coaching basketball here, I have focused on teaching English, mainly Cambridge exam preparation to 19-21 year olds.
In my free time, I love to travel, I have been to 35 countries and 26 of the states in the US, with Panama and the Greek Islands being my favorite places. I also have a 300 liter aquarium full of marine fish at my flat which is great for relaxation.
Also, in the summer, my girlfriend and I run an English camp in her village near Hradec Kralove, this summer we had a total of 50 students from ages 5-12 for the two weeks we organized the camps. In the future, we are looking to expand our camps to overnight camps in the Krkonoše mountains. Having fun while learning is extremely important to me and I will do my best to make sure your kids are doing exactly that.
Do you have any questions or want to know more? You can reach me by email at:
nicholas.doyon@anglozs.cz
.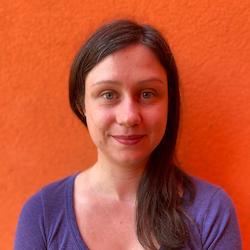 LENKA STAŇKOVÁ
Hi, my name is Lenka Stankova. I am from about three hours South/East of Prague. I studied Primary Education in Pilsen, after which I went to Prague and taught as a class teacher in primary schools for three years.
I have taught all grades within elementary school and have experience in both traditional and Montessori style classrooms. I try to incorporate the best of both styles into my classroom. One of my hobbies is building escape games for children. I also really enjoy swimming, liking, music and reading. I hope that all students will like school and learn everything they need to be successful in their future life journeys.
Do you have any questions or want to know more? You can reach me by email at: lenka.stankova@anglozs.cz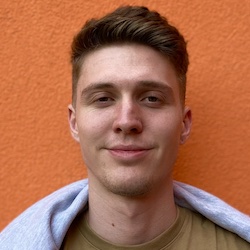 MAREK ŠEDIVÝ
Hello! My name is Marek Šedivý and I am from Benešov near Prague. After graduating from an eight-year grammar school, I graduated with a degree in Primary School Teacher Training in Physical Education from the Faculty of Education at Charles University in Prague.
As a part of my internship, I taught all subjects in all grades at the first stage of Elementary School. My favourite subjects in elementary school include Science, Homeland Studies, Czech and Physical Education. I feel that being a teacher has a huge potential not only to fill inquisitive minds with knowledge and skills, but also to teach children skills, help them develop positive attitudes and values that will help them success in today and tomorrows society and to live happy and full lives.
My hobbies include sports, music both listening and playing (playing guitar and singing), painting, hikes in nature, family, friends, social activities of all kinds, school and word.
I look forward to meeting you! If you have any questions, you can reach me by e-mail marek.sedivy@anglozs.cz.
ADÉLA BERANOVÁ
Hi! My name is Adéla Beranová, I am from the city called Most but I live in Prague for three years now. I graduated at university in Plzen with focus on art and painting. I also own certificates for history, media education and art graphics. After my study, I worked at a preschool and finish my degree at Masarykova univerzita in Brno with specialization for logopedia and surdopedia. I was also a co-teacher for secundary level at elementary school and was leading an art class. Now I am really focused on Czech language subject which I like to teach in modern way with focused on feedback from the kids and finding the best what fits them.
When I am not working, I like to read, draw, travel, going to galleries and meeting friends. I like animals and art.
I look forward to meeting you! If you have any questions, you can reach me by e-mail adela.beranova@anglozs.cz.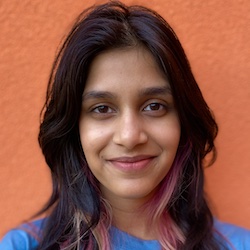 RAAVI SINGH
Hi I'm Raavi Singh. I'm from India but been living in Prague for two years and been teaching preschoolers for a little less than 2 years now as well. I started teaching at anglofoni last year December. I studied arts and that's my hobby as well which makes it so much more fun working with kids and exploring their creativity that we loose somehow is the schooling system. At the end of the day no matter what career, a little bit of creativity always helps to make it better. I'm teaching English, arts and everything in between to the preschool class and science/art club in after school.
I love traveling and incorporating real life issues and needs into fun activities. Doing the most I can that felt like our teachers missed out on. I'd love to hear from you, if you have any suggestions regarding your kids and/or any complains. Together we can make it better for them that we didn't get.
JUDR. MGR. ZDENĚK DVOŘÁK, PH.D
Greetings! My name is Zdeněk Dvořák and I am the founder and director of our school. I graduated from the Faculty of Law at Charles University and also received a degree in Psychology from the Faculty of Arts at Masarykovy University. Currently I am studying Primary Education at Charles University with the hope of gaining more experiences and learning more about teaching. In addition, I have completed two years of study at the University of Wales. Since 2008 I have worked at a foreign multinational company and I have experienced daily contact with foreign colleagues.
I contemplated moving with my two sons for work and better educational opportunities to the UK. In the end we stayed in Prague and I decided to start Anglofonni Elementary School. Thanks to my graduate degree in psychology I developed an interest in education. My experience practicing law has made it easier for me to fulfill the legal and administrative requirements associated with establishing and operating a school.
Do you have any questions or want to know more? You can reach me by email at: zdenek.dvorak@anglozs.cz.
ING. KATARÍNA DVOŘÁKOVÁ
I was born in Vranov nad Topľou, where I graduated from high school of economics. I received my degree at the Slovak University of Agriculture in 2008, where I studied Garden and Landscape Architecture. My studies reflected my talents for mathematics, artistic creation and love for the environment.
From 2015, I am the Chairperson of the Administrative Council at the founder of the school. In 2018, I took a teaching assistant course and started to perform this position at Anglofonní základní škola. At present I support learners at lessons of Czech language, mathematics, primary science and other subjects.